Hello, hello! Happy Friday!
Is anyone else especially pumped for the weekend? We have all sorts of fun plans on the agenda, and I seriously can't wait. Side note: The marathon is ONE MONTH from today. Holy cow. Since it's Friday, let's celebrate with a new edition of What I'm Loving Lately. I hope you enjoy it!
12 Starbucks Hacks For a Cheaper (and More Caffeinated) Coffee Experience – I especially loved #2, #5, and #12.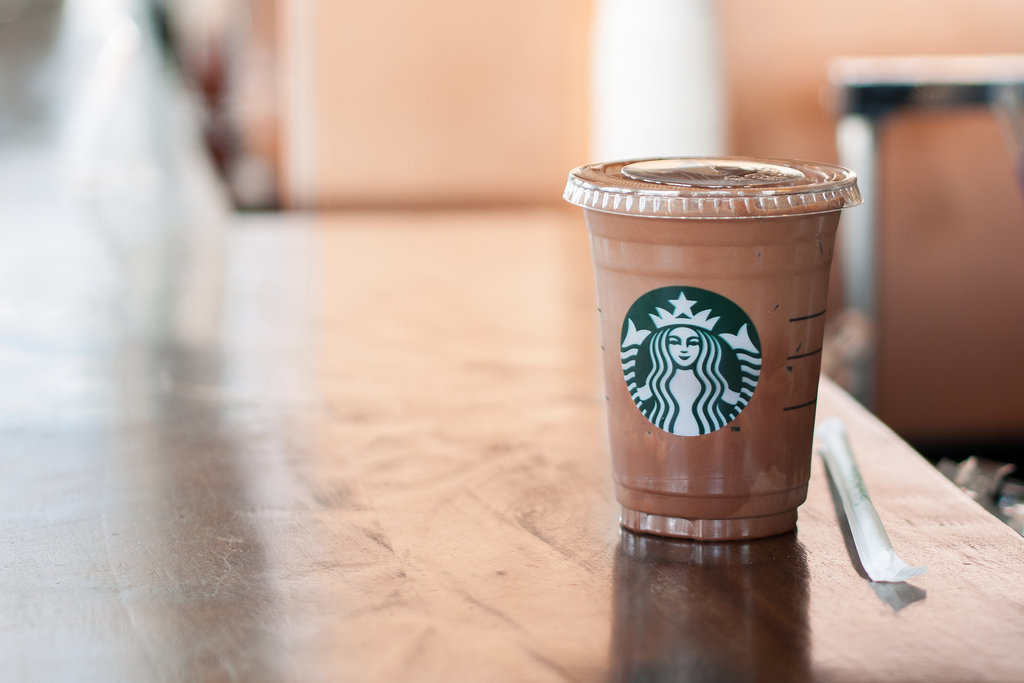 Curing a Case of the Workout Pees – Lots of useful info in this post! Jen Sinkler is awesome too. Lift weights faster!
15 Genius Kitchen Hacks for Gadgets You Already Own – These are great and one of mine is included in the round-up!
J.Crew Baby – I just discovered J.Crew Baby the other day and, oh my goodness, the clothing is adorable. A-dor-able. It's definitely pricey, but it's still fun to look at and get cute ideas from!
Married at First Sight – I totally got hooked on this show over the weekend, and I was soooo into it. I found myself really rooting for the couples. The second season started earlier this week, and I can't wait to start watching!
Lékué Animals Cookie Cutter Puzzle – I saw this cookie cutter on The TODAY Show last week and just had to share. How cool is this thing?! It's one big cookie cutter that makes 15 different animal cookies. I totally want one. Wouldn't this be fun for kids?
Inspirational Quotes For Runners – Don't feel like going for a run? Read these!
No Meat Athlete Marathon Roadmap – I've actually owned this book for awhile now, but I recently read through it again and lots of helpful tidbits jumped out at me. It covers the mental game of running a marathon, smart training, a plant-based training diet (but you definitely don't need to be a vegetarian to benefit from this part of the book), and conquering the race itself. Matt (aka No Meat Athlete) also offers a half marathon version. Definitely check it out if you are thinking about running a marathon (or half) in your future!
Flip It! No-Waste Cap – Genius, right?! You can easily store bottles upside-down, so you can get every last drop of product and it fits almost any screw top bottle. Washable. Reusable. Boom. Awesome.
Quinn learning how to do all sorts of cool things this week – Everyone says these changes seem to happen overnight, and it is so true. Just this week, the little guy learned how to crawl, pull himself up on things, side shuffle along furniture, and use a sippy cup. He's had quite the week! (Time to baby-proof EVERYTHING!)
Inside/Out: My Struggle with IBD – IBD friends: This is a must-watch. It follows a young woman named Rebecca and her struggles with Ulcerative Colitis, including what daily life with the disease is like and her decision to have her colon removed. She ultimately has the surgery and shares everything that goes along with adjusting to life wearing an ostomy bag, while also attempting to run a half marathon just two months after surgery. A runner with Ulcerative Colitis? Obviously, this film really hit home for me, and I cried every time Rebecca cried. I have so much empathy for her and appreciate her sharing her story more than I can ever express. You can also follow Rebecca on Instagram @rebeccazamolo.
Chicco 360 Hook-On Chair – I know I already blogged about this, but I am seriously loving this chair. We haven't used our regular highchair since we set it up! Here's my first review of it. And here are more reasons why I love it: The tray is small and easy to clean (just rinse it in the sink), the seat is easy to unattach and wash, and it's great for activities like art projects!
Questions of the Day
What's your go-to drink order at Starbucks?
Do you have a half marathon or marathon on your calendar for this year? If so, which one(s)?
Any tips for baby-proofing our house?