Tomorrow, I will run the 119th Boston Marathon. It is a dream come true and one that wouldn't be possible without the support from so many wonderful people in my life. Training was really tough at times. Dealing with the snowiest winter ever in New England made running seem almost impossible at times and figuring out how to balance training with a baby, work, home life, and everything else took quite a bit of coordination.
But, of course, I know I am very lucky. So very lucky. It is a privilege to run the Boston Marathon, and I am so fortunate to be chosen by Stonyfield to represent the brand and run the marathon that I have always wanted to run. I couldn't have made it to race day without their encouragement and support as well as that of a number of important people in my life. This post is dedicated to them because they were part of the "village" that helped me prepare for one of the most special days of my life.
Mal
Mal was so supportive during my training. He watched Quinn while I ran for hours and hours + while I recovered (and we know how time-consuming the recovery process can be). Mal also encouraged me to run the marathon because I really wasn't sure if I could. When Stonyfield approached me about running Boston, I was only 3-months postpartum and running just a few miles at a time, often with walking breaks mixed in. I really didn't think I could run 26.2 miles, but Mal kept emphasizing how it was such an amazing opportunity. Of course, I knew that, but I still wasn't sure. After debating about it for days and days, Mal finally said: This is the race you've always wanted to run; you should do it. Eventually, I said "˜yes' to Stonyfield and haven't looked back since. I am so grateful to have Mal as my partner, best friend, my everything. He knows me better than anyone else, and he knew I would regret turning down a chance to run the Boston Marathon, so I am incredibly thankful he encouraged me to do it.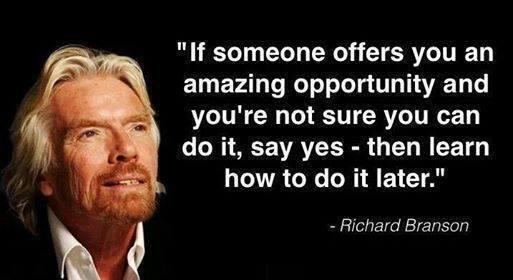 Quinn
This kid. He is such a great baby. I am so thankful that he's flexible, adaptable, and enjoyed going to daycare a couple of days a week while I trained for this marathon. He's my heart, my little love, and the most joyous part of my life. And training for this marathon made me a better mom to him.
Monica
I can't say enough wonderful things about my friend Monica, especially during my training. I literally talked to her everyday and asked her all sorts of questions about running and marathons. Some of them were probably dumb, but she never once made me feel that way and always offered her honest opinion. AND she flew across the country to run 20 miles with me! She is an incredible friend, and I honestly don't think I could have gotten through marathon training without her.
Kerrie + the lovely ladies of KFIT
I have so many things to thank Kerrie for during my training: The great programming at KFIT that kept me strong, her treadmill that she let me use whenever I wanted (and, boy, did I need it this winter), and her unwavering friendship and support for all 15 weeks. And a huge thanks to the lovely ladies of KFIT, especially the evening Tuesday classes, who listened to the constant whirl of the treadmill while I ran and ran and ran. I also appreciate the supportive waves, smiles, and company, so I didn't feel like a total weirdo running on treadmill all by myself.
Marisa
My long-distance running buddy! Marisa is an incredible athlete, who trained for a couple of Boston Marathons herself, so she was always willing to join me for long, cold, and snowy run during my training. It was so nice to have someone to chat with for all of those miles.
Allison (my massage therapist)
Allison at Muscle Medics kept my body happy and healthy for 15 weeks of training, so a huge THANK YOU to her. I honestly don't think I could have made it to race day in one piece without her magic touch.
Megan of Run Like a Mother
Megan's Boston Marathon training plan was amazing. It had me running three days a week with two cross-training days mixed in, so I didn't experience the typical overuse injuries that I did in the past. I also loved the variety in her plan (hills, tempos, Yassos, long runs), so I was never bored and always looked forward to my next run. I truly can't thank her enough– obviously, for such an awesome plan, but also for her constant support and running expertise during my training.
Brooks
Oh, how I love Brooks. They are such a wonderful company, and they provided me with the most important piece of equipment for my training: Glycerin 12s, which carried me almost 400 miles since the New Year. They also outfitted me in some pretty snazzy gear that kept me motivated and excited about running, including the Boston Launch 2s (aka "lobster sneakers") that I love sooooo much.
You guys
A BIG THANKS to you guys! I can't tell you how much I appreciate your motivating comments, running advice, words of wisdom, and endless support. You guys are the best. Thank you for following my Boston Marathon journey!
Stonyfield
And, of course, none of this would be possible without Stonyfield. From selecting me to be part of Team Stonyfield to sending monthly coupons and everything in between… THANK YOU, THANK YOU, THANK YOU!!!

Question of the Day
When it comes to training/fitness/exercise, who is part of your village?