Happy Friday, friends!
How are things going with the April Cookbook Challenge? Did you make some delicious recipes this week? I sure hope so!
This past week, I made a couple of wonderful recipes (Broccoli & Cashew Cheese Quinoa Burritos + Spa Day Bircher Muesli) from The Oh She Glows Cookbook, and both of them definitely inspired me to get creative in the kitchen with a Cashew Cheese Rice Burrito with Feta, Olives & Sundried Tomatoes and my own version of the Spa Day Bircher Muesli. I love how recipes can get you thinking outside of the box to create your own special dishes with all of your favorite flavors.
Angela's cookbook just came out last month, and I know some of you are itching to get your hands on it, so here's your chance to win a copy of The Oh She Glows Cookbook!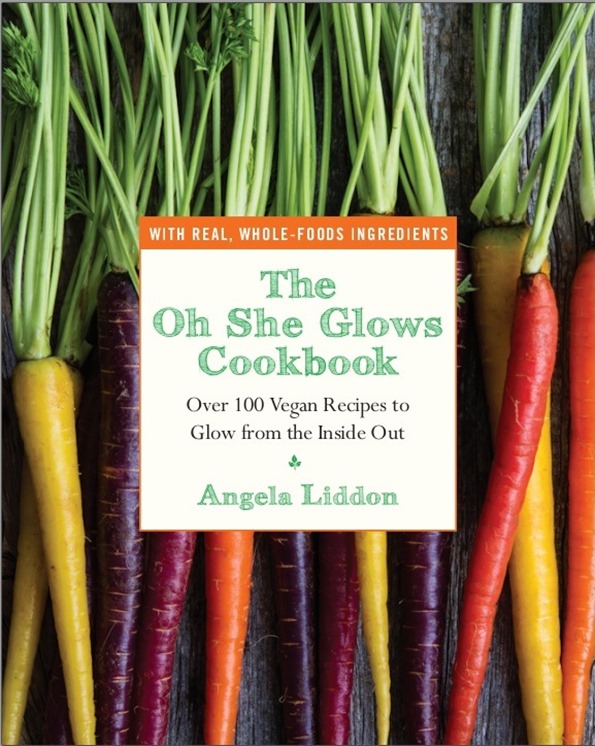 Here's how to enter: If you cooked a new recipe from one of your cookbooks this week, just leave a comment on this post with the name of the recipe and the cookbook it's from. If you cooked more than one recipe, feel free to include multiple comments! I will randomly pick a winner on Monday to win a copy of The Oh She Glows Cookbook!