Time is running out to enroll in the Macro Movement Mentorship. It officially starts on Monday, February 1st.
If you've been waiting to SIGN UP, NOW is the time!
Here's why you need the Macro Movement Mentorship in your life👇
You have no idea what you should be eating or how much exercise to do for your energy needs and body composition goals.
You think you might have some sort of hormonal or metabolic imbalance.
You want an affordable option for learning about macros and sticking to an exercise routine.
You're "stuck." Your progress has stalled and you don't know what to do next.
You like having the support of a group.
You want to learn how to fit 'fun' foods into your diet so you're not constantly craving them.
You want a final solution to the all-or-none mentality when it comes to diet and fitness.
You're sick of starting over and want a game plan to help you make a lasting change.
Does this sound like something that'd be a good fit for you? Need more convincing? Check out what past group coaching clients have said about their results and experience… ​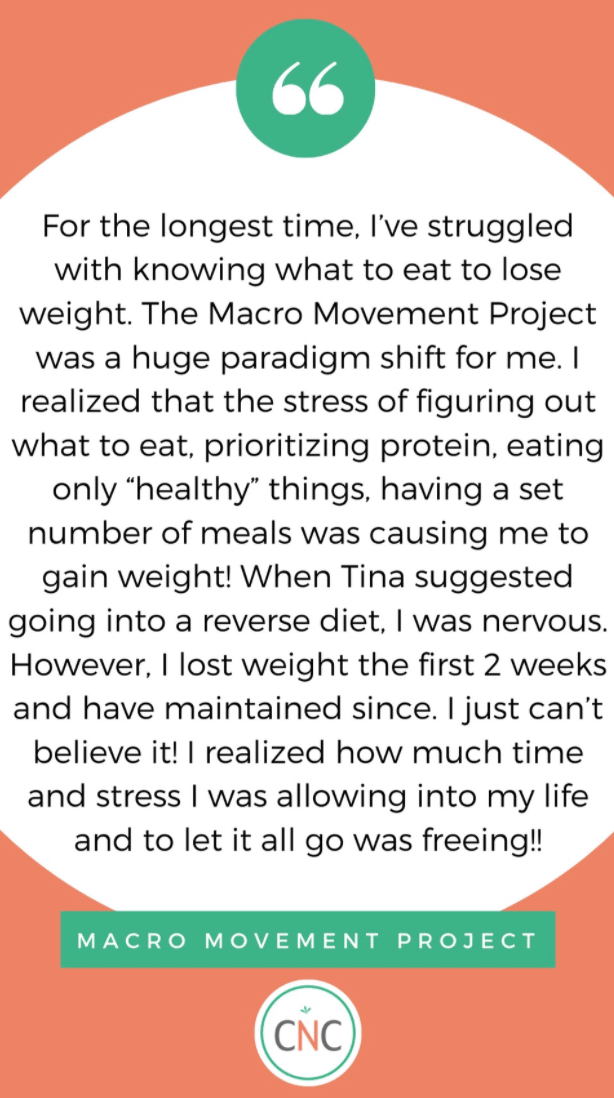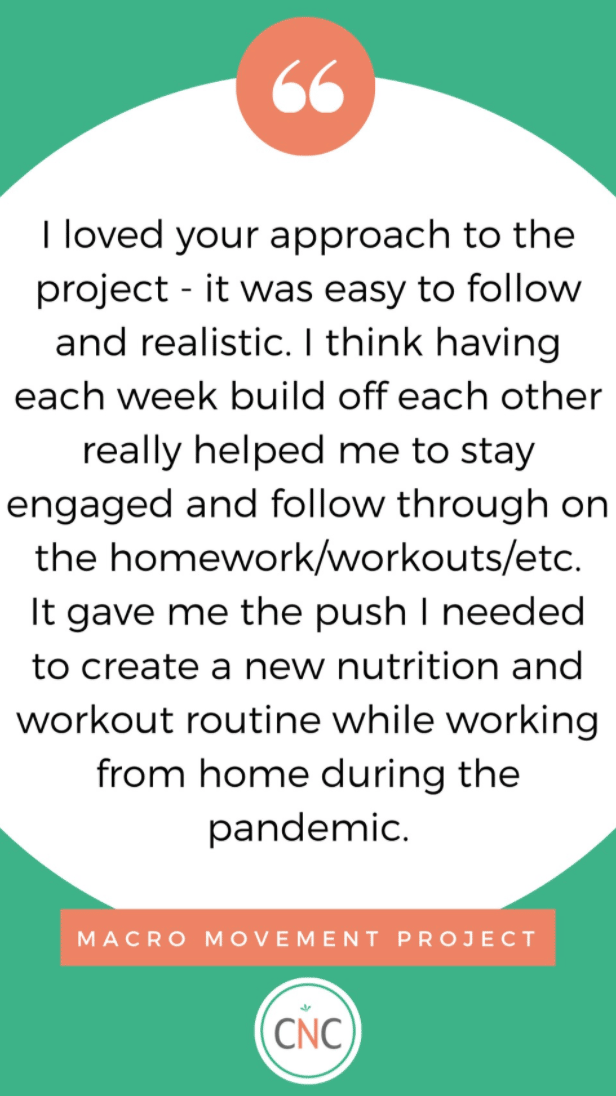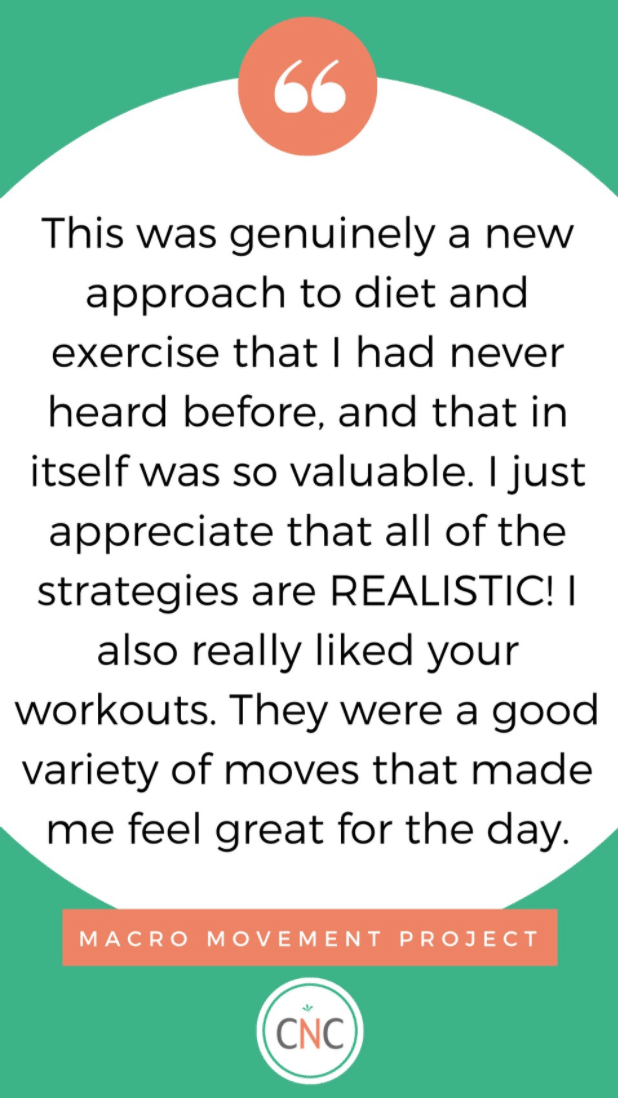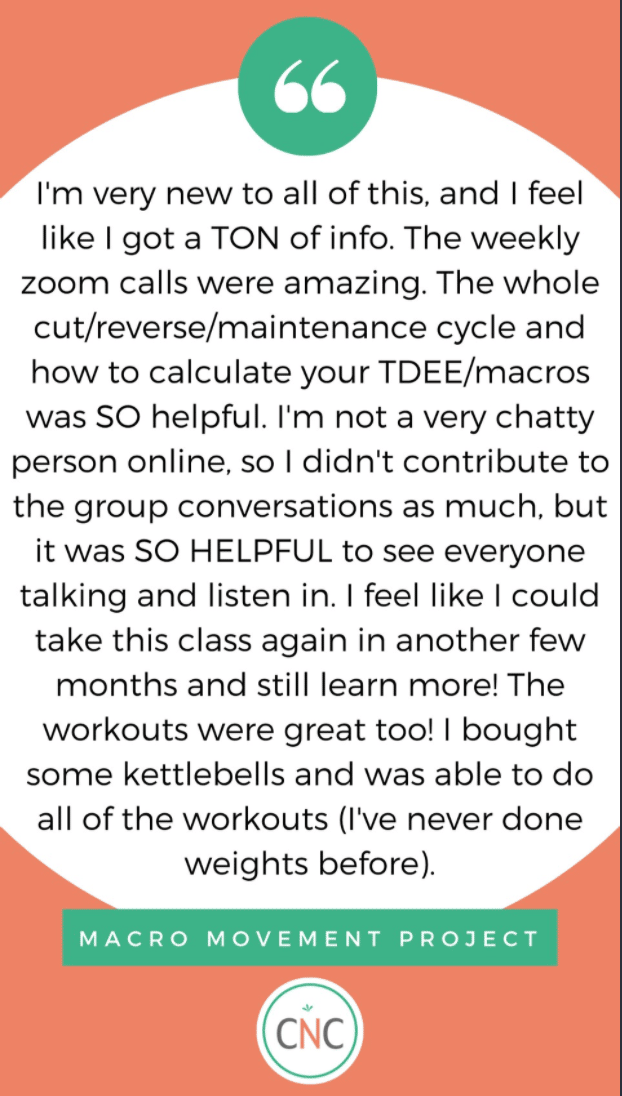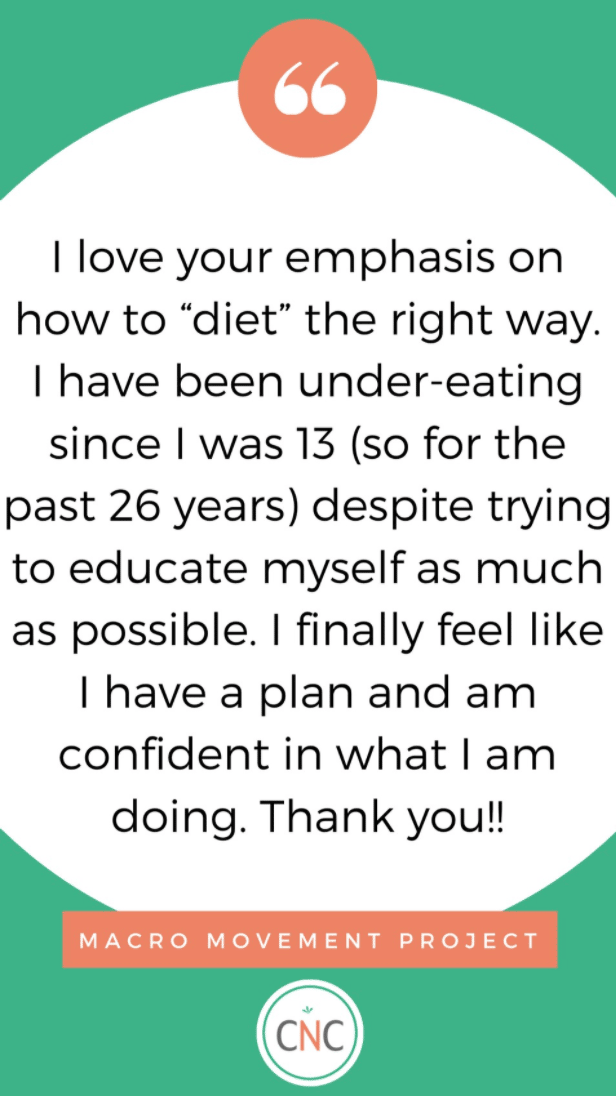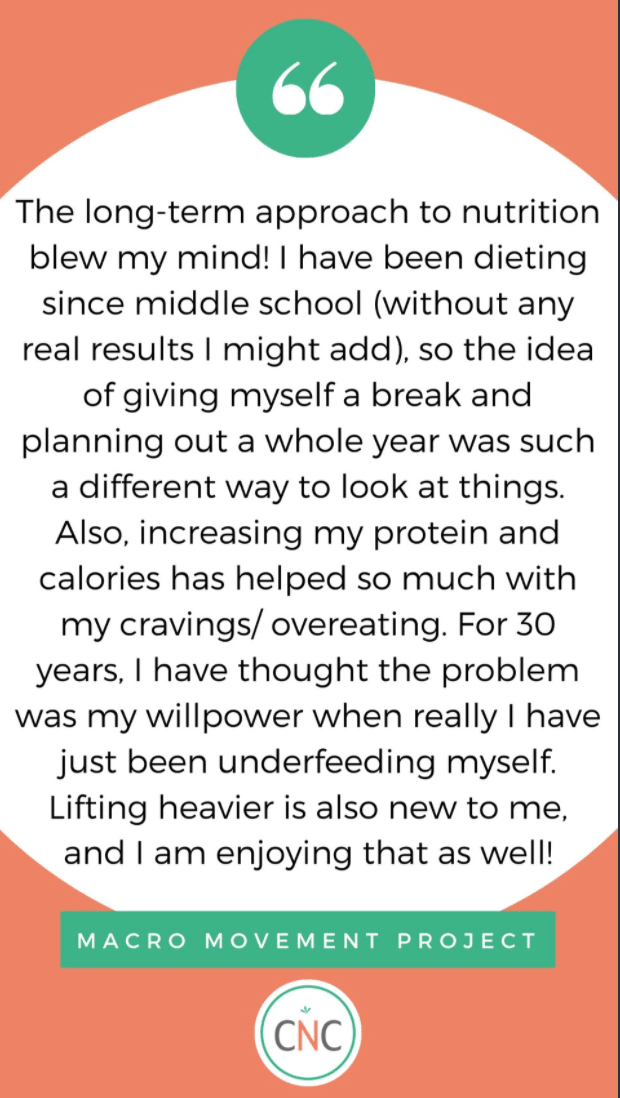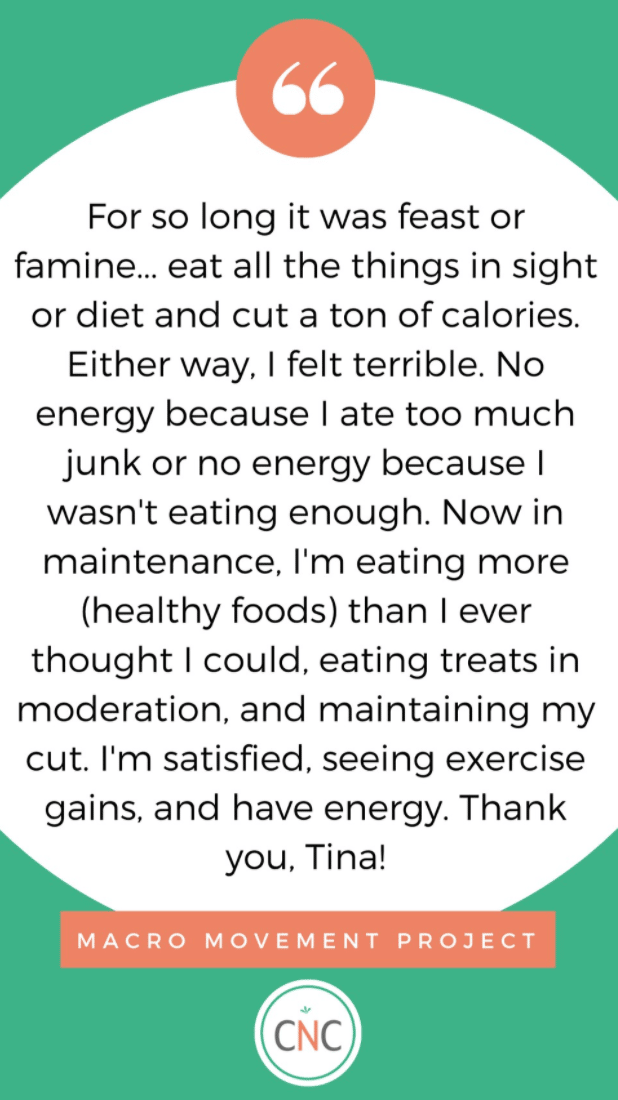 Feedback from previous group coaching clients: Check out even more group coaching feedback HERE!
The clock is ticking!
If you want IN on the Macro Movement Mentorship, THIS is the time to take some massive action. You get nutrition coaching, workouts, hormone education, and SO MUCH MORE. I know you will love it!
You can SIGN UP HERE!
Tina
P.S. Not ready to commit to 8 weeks of group coaching, but would like 8 weeks of workouts? I gotchu covered. Grab the workouts ONLY from the Macro Movement Mentorship right HERE!