Hellooooooo! I'm in Boulder for BLEND and having a great time so far! Woohoo!
Since it's Friday and all, here's another edition of What I'm Loving Lately. I hope you enjoy it!
15 Trader Joe's Grocery Staples For Busy People – YES. Love Trader Joe's. Love this.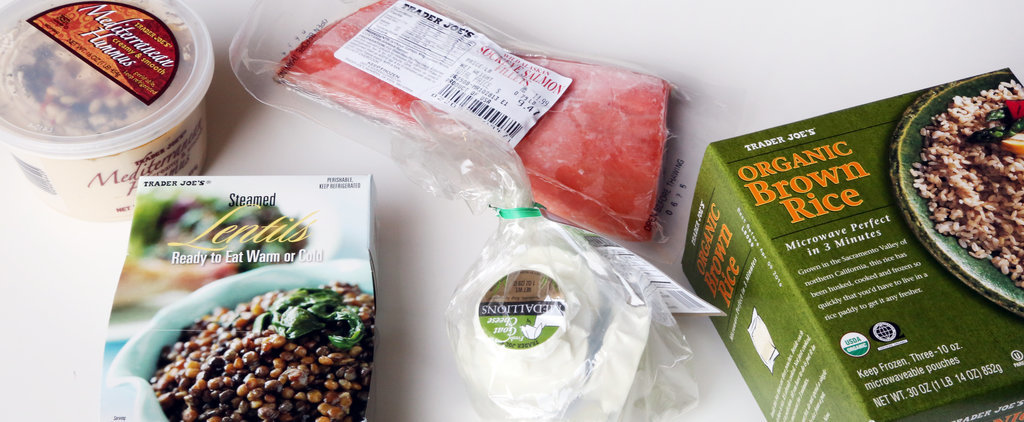 Blacklane – Blacklane is the bomb. It's basically ground transportation, like a taxi or Uber, but you get a professional driver and fancy car at a really affordable rate. Blacklane claims they are "the lowest rates across the globe" and there are no hidden taxes, fees, or gratuities with their rates. I received my first ride free through CNC, but I've since booked two more since then. I typically pay around $85 for a one-way ride to or from the airport in a taxi, but Blacklane is about $10 cheaper. Awesome. Plus, I had a comfy, clean, and RELIABLE ride. I received multiple email confirmations, including when my drive arrived at the airport as well as his name. Blacklane is all over the country and world, so if you're interested in trying them out yourself, you can save $10 with code DMQQ2C1F on your first ride.
37 Insanely Clever Organization Tips To Make Your Family's Lives Easier – How to control the chaos when you have a bunch of people living under one roof.
Two Things You Don't Know About Your Fat Layer – Very interesting.
OPI Bond Aid – I got a gel manicure awhile back and the woman doing my nails used OPI Bond Aid before she applied my polish. It ended up working so well, my manicure lasted more than a week, which is like a world record for my nails. I usually give myself gel manicures at home and they never last that long! The polish peels off long before it chips, so this stuff is the greatest thing ever. Love it!
17 Google Life Hacks – Of course, I knew Google was cool, but some of these are wicked awesome.
What I Learned From Interviewing 39 Experts in Autoimmunity – Some really great info for those of you who deal with autoimmune diseases.
Ooey-Gooey Brownie Batter for One – I've made this single-serving dessert at least a dozen times in the past week or so. It's incredible and so easy to make. I'll share the recipe on CNC next week!
11 Things Every 'Type A' Person Wants You To Know – It's funny"¦ sometimes I don't think I have a "˜Type A' personality, but then I read this article and it 100% confirmed it. Haha!
The Best New Supermarket Snacks of 2015 (So Far) – Hooray for new snacks!
Questions of the Day
Do you consider yourself a Type A person?
What are your favorite staples from Trader Joe's?