Good morning, friends!
I heard a rumor you guys enjoy my What I'm Loving Lately posts, so I'm planning to make them more of a regular feature on CNC. That said, here's another edition of What I'm Loving Lately!
Little Grazers – Totally love this site! It has so many great ideas and recipes for feeding your little one!
Stitch Fix – I know I don't write about Stitch Fix all that often, but I'm 5 for 5 on my last two fixes. I'm bringing a lot of the clothing with me to Seattle and Minneapolis, so I'll be sure to snap some photos!
This scarf from Lululemon. A couple of the ladies at KFIT own it, and I have oogled over it for weeks now, so I finally bought it yesterday! Lovveeee it!
Paradice Cuff Ice Pack – An oldie, but goodie! The nice folks from Paradice sent me this cuff years ago. It's been chilling (literally) in our freezer since then, but now that I'm running more and my knees are frequently sore, I use it a ton. I pull the cuff on right after my runs and then wear it when I go to bed. It's actually pretty comfortable to sleep with.
What Your Wine Choice Says About Your Personality <— This was fun!
Mesh sock bags – I recently bought a 3-piece set of mesh bags to organize the socks in our house. Mal and I own ALL OF THE SAME athletic socks. Seriously. We both have a bunch of black Reebok CrossFit socks and then we both ordered blue + black Bombas socks (because we are dummies). Anyway, we mix up our socks all the time, so now we have two separate mesh bags (his is black, mine is white) to keep things organized. Quinn also has his own mesh bag, so his tiny socks don't go missing in the laundry.
Crockpot Bolognese from Skinnytaste <— Definitely on my must-make list!
Also on my must-make list—> Microwave Breakfast Berry Crumble
Flying With An Infant Series from Newlyweds: North <– super helpful!
17 Egg-cellent Meal Ideas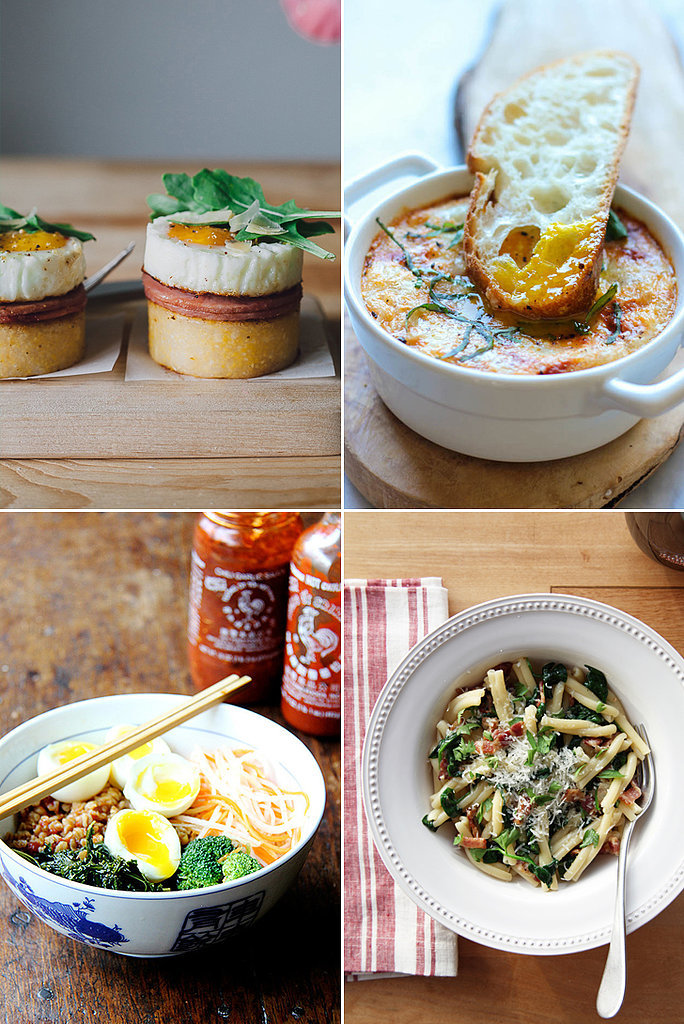 Question of the Day
What are you loving lately?