Hi, friends! Happy, happy, happy Hump Day to you!
Here's another edition of What I'm Loving Lately for your viewing pleasure! Enjoy!
Half & Half
The folks from Honest Tea recently sent me their Half & Half (the same stuff Mal bought me for my birthday) to try out, and, boy, is it delicious. It also makes me really excited for summer since it reminds me of warm weather and sunshine. Honest Tea also sent me an adorable mason jar glass with straw, which I'm also loving and have been using non-stop ever since. Super cute, right?
I know I already mentioned thredUP in a previous post, but I just had to rave about it again.
First, I ordered a bunch of tops and a couple of sundresses last week (a mix of J.Crew and Splendid brands) and just about everything cost $20 or less. Score.
And, second, I did a clean out of my closet and sold a bunch of clothing (including all of my maternity stuff) to thredUP, which was the easiest thing ever. Seriously, I must have said "that was so easy" at least a half dozen times to Mal because I was so impressed with how simple thredUP made everything.
Here's how it works: You request a free "Clean Out Bag," which is mailed to you. You fill it with clothes and then send it off to thredUP. The bag includes pre-paid postage, so it can be picked up from your home (via USPS), dropped in a mailbox or brought to the post office.
When the bag arrives at thredUp, you receive an email, which tells you the items that were accepted and how much you earned for each one. (To give you an idea, thredUp has an online tool that estimates how much you might earn for specific brands and items.) Anything that wasn't accepted is donated to one of the company's charitable partners (or you can have these items sent back to you for a shipping fee of $12.99). You can use what you earn to purchase clothing and accessories from thredUP or get straight up cash. Simple as that!
If you haven't checked out threadUP yet, here's a little incentive:
Trader Joe's Blueberry Raspberry Oat Bran Muffins
I love a good muffin just like everyone else, but I hate that a lot of them are serious calorie- and sugar-bombs. The Blueberry Raspberry Oat Bran Muffins from Trader Joe's are just 300 calories with 8 grams of protein and they're delicious!
Things you didn't know about Target: 16 Secrets For Shopping At Target That Will Blow Your Mind
Malo the Pug
My newest Instagram obsession is Malo the Pug (@malothepug). He is so frickin' adorable!
This dress"¦ I think?
I saw this dress online the other day and immediately thought I loved it. But, then I noticed the "splash dye" on it. Kind of weird, right?
The right way to eat cheese
The right way to eat cheese? HELLO! Here's why you should make a meal out of cheese and a baguette. Obviously, I am totally on board with this idea. Cheese me!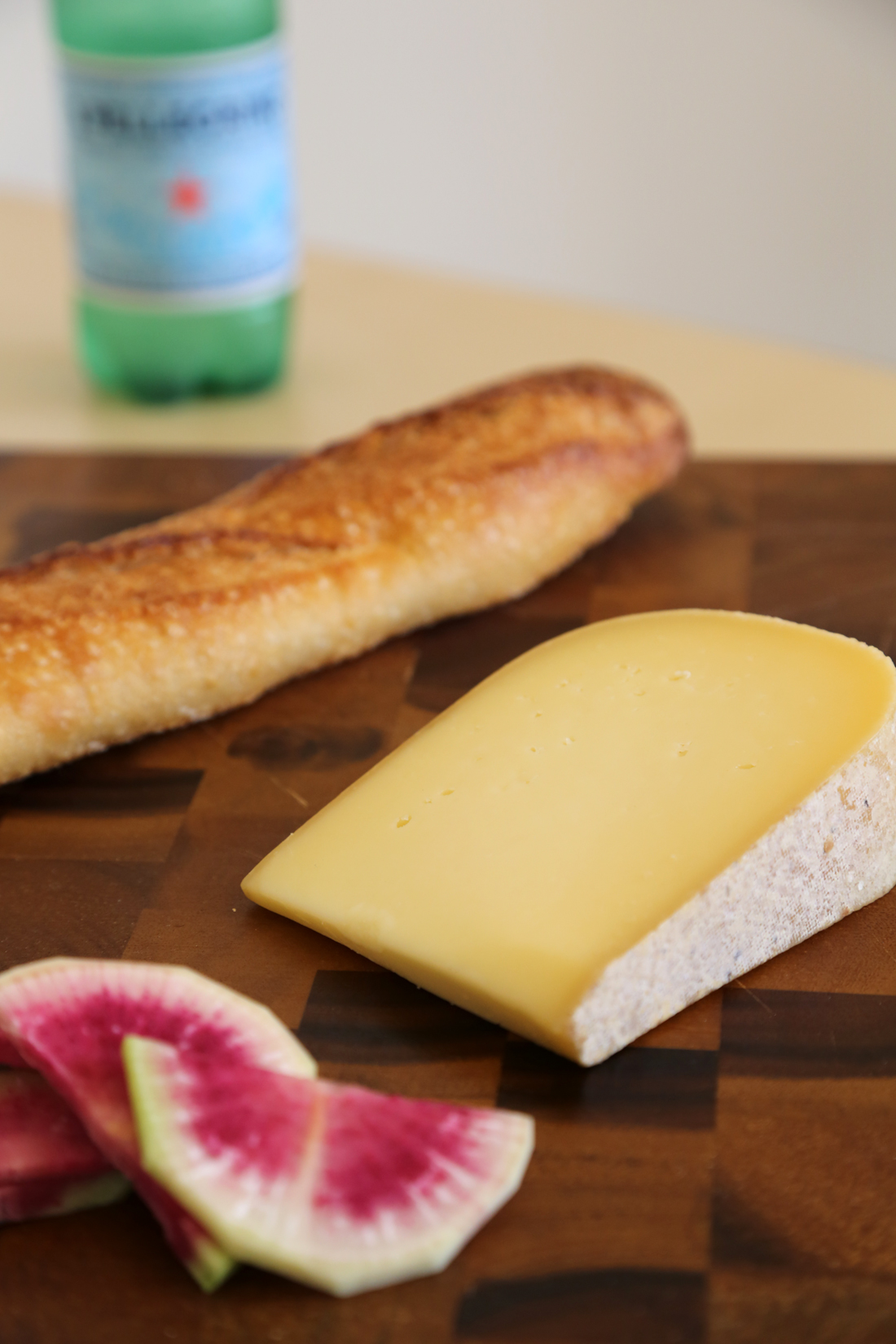 This photo
It made me laugh out loud!!
Questions of the Day
Is that dress super weird?
Does cheese + bread count as a meal? 
Do you follow any pug accounts on Instagram? If so, please share!
What are you loving lately?