Good morning, friends!
It's Friday, which means it's time for another edition of What I'm Loving Lately, but this one is extra special. Now that the temps are warming up around here, I'm all about transitioning my cold weather workout gear to warm weather stuff, especially after the loonngggggggg winter we had here in New England. Breaking out my t-shirts and shorts has never felt so good! That said, here are some of the spring fitness finds that I am loving lately!
Brooks Lobster Launch 2 – Have I mentioned that I just LOVE these sneakers so much? I'm seriously obsessed. The lobster pattern is simply amazing, and the soles are suppose to resemble the ocean and the laces are reminiscent of fisherman ropes. How cool is that? I'm truly obsessed. The Brooks Lobster Launch 2 is available TODAY in specialty running stores around Boston, at the company's expo booth over marathon weekend, as well as brooksrunning.com.
Brooks Bring It Racerback – I have such a thing for stripes. (Mal actually rags on me because almost everything I own– and Quinn-owns– is striped.) So, not surprisingly, I love this tank. Obviously, I love the stripes, but I love the fit (stretchy and it moves with you) and fabric (soft and light) too. Honestly, I just love this tank so much. And, of course, it's fun and colorful for Spring. I also love this tank from Brooks!
Adidas Performance 'Uraha Mid' Digital Watch – Super cute, right? I love the bright, peppy color. It just screams Spring!
Lululemon Floral Speed Short – I'm totally digging floral patterns for Spring, including these shorts from Lululemon. They actually have all sorts of fun flowery patterns on their apparel right now. I also like these funky shorts and these ones from Athleta.
Women's Epiphany 3.5″ Stretch Short3se – More shorts! These ones have the same pattern as my Infiniti Capris that I love so much. Obviously, I need the shorts too, right?
Ideology Space-Dyed Leggings – How fun are these?! They'd be perfect for a chilly early-morning or rainy springtime workout. I also really like these leggings as well as these capris.
Kate Spade New York Glass & Silicone Water Bottle – This water bottle is too pretty to leave at home! I know I'd bring it everywhere with me and end up drinking a lot more water. I also like this glass one (the design and color are really cool) as well as this Oregon Ducks water bottle!
Reebok Women's Crossfit Lite Lo Training Shoe – These shoes look so comfy for lifting, but also for just running errands around town. These might just be my next CrossFit purchase!
New Balance Comfy Comformer Sports Bra – I've mentioned this sports bra a few times now, haven't I? I'm still in love. They're just the best running sports bra and keep everything in place with no chaffing. I own three now.
Lululemon Seek the Heat Shorts – And more shorts! These ones look so comfy. They have a thicker waistband with drawstring, so it looks like they'll stay put. And I especially love the airy, lightweight fabric""perfect for sweaty summer works!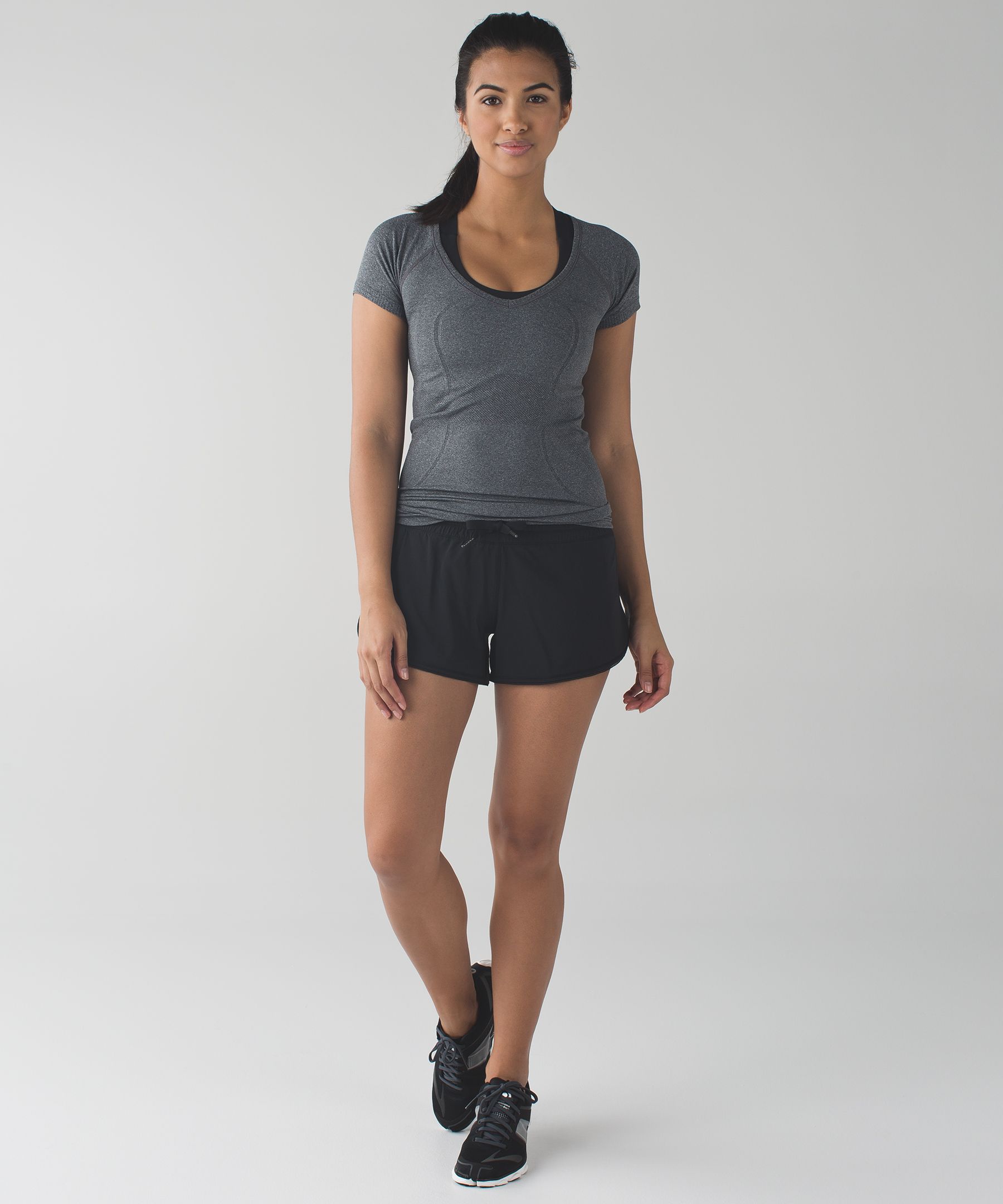 New arrivals from JUNK – Oh my gosh, I love so many of the new headbands at JUNK! I totally need the one with donuts on it, right?
Sanuk Maritime Flip-Flops – It's almost flip-flop weather. Any day now! I can't wait to break them out.
Brooks PureProject Running Shorts – Ok, one last pair of shorts. (I just want to wear shorts already! Haha!) The pattern on these shorts is so funky and fun. They just make me happy. I also love the thick waistband, which has, not one, but three pockets for little things you might want to take on your run with you (i.e. GU, keys, ID, cash for iced coffee). Hey, when it's warm outside, I like to run light!
Questions of the Day
What spring fitness finds are you loving lately?
What did you wear for your most recent workout?
P.S. Speaking of fitness and warm weather, Fitbloggin' tickets are on sale for the upcoming conference in Denver this June!