I've lost about 7 pounds in 2 months, so I wanted to share a new approach I've been trying out.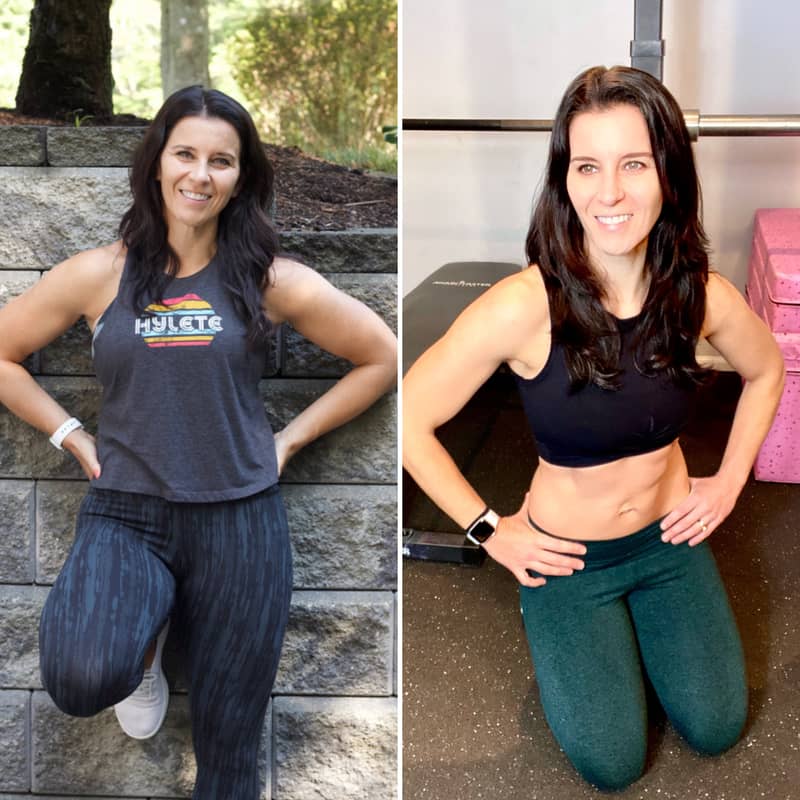 If you've followed me for a while now, you know that I'm ALL about "body experiments" and trying new things. And if the outcomes are beneficial for YOU, I'm more than happy to share my experience.
I've been doing something new for the last 60 days and it's working!!
But, please know, it isn't a magic diet pill or special macro meal plan.
Instead, this approach has given me a different perspective on how the female body works and how we should shift our nutrition and exercise based on on menstrual cycles. I know it sounds a little woo, but hear me out…
Ok, let's start with the basics. This 5-pillar approach is ALWAYS the foundation for myself and our clients.
D.R.E.S.S. non-negotiables:
D

iet: Eat nutritious, whole foods 80% of the time and fun foods 20%

R

est: Prioritize sleep (I aim for at least 8 hours per night)

E

xercise: Move my body everyday with a focus on building muscle

S

tress reduction: Avoid too much alcohol, caffeine, and other inflammatory foods while focusing on slowing down and being more mindful in my everyday life

S

upplementation: Utilizing key supplements to help support and boost tissues, organs, and other functions in the body
Then, I started to pay much more attention to my menstrual cycle. I already knew about cycle syncing, but I *actually* put these ideas into practice. (If you want to learn more on your own, I highly recommend the book, In the Flo.)
I stopped following the typical diet "rules" when it came to my nutrition and fitness. I doubled down on what felt best for me at the time (cravings, movement, etc.) without second-guessing what I was doing. Truthfully, this was really hard because I started to do things differently. For instance, I only exercised one time during the week before my period because I just didn't feel like it. But I trusted it was what my body needed instead of forcing a workout.
After 2 months of paying attention to my cycle and how it affected my symptoms, training, cravings, mood, and energy levels, the weight started to come off without doing anything drastic.
I was kinda shocked to be honest.
I felt great, and I didn't cut calories or exercise more to lose weight.
Here's what I've noticed since I started optimizing my nutrition and fitness for my hormones:
I'm losing weight

My periods have been SO EASY

My energy levels are more consistent

I'm a whole lot happier

I feel less pressure to exercise ALL the time

I'm sleeping better

I feel more balanced overall
Working with my hormones instead of against them (or just ignoring them all together) has truly made a difference.
I have a whole lot more to say about cycle syncing that won't fit in a single email, but I've started to organize it into actionable steps for our 1:1 clients and plan to incorporate more of it into our program.
Are you curious to learn more?
​Applications for 1:1 coaching are OPEN, and we'd love to help you learn how to eat and exercise for energy, fat loss, and hormonal balance.
Learn more about our program, apply, and book your discovery call HERE.
​
P.S. I recorded a podcast episode all about 1:1 coaching and functional testing. If you'd like more details before you book your discovery call, please feel free to listen!