Good morning and HAPPY FRIDAY, friends!
It's Friday morning and you know what that means: It's time for our coffee date! I'm drinking Coconut Paradise iced coffee, which, you guys, rivals Marylou's Coffee (!), with a splash of coconut creamer (from Trader Joe's). It's creamy, slightly sweet, and pure perfection. What are you drinking this morning?
Ok, let's get right into things…
So, I'm trying something new with the CNC newsletter, so I hope you decide to sign up for it (if you haven't already). Next month (holy cow, how is November 1st so soon!?), I'll share a 2-week fitness plan with workouts that you can do at home (perhaps during nap time) or the gym with minimal equipment. We're all short on time, so these workouts are quick, efficient, and really give you the most bang for your buck! I'll also share a special Thanksgiving Day workout to help you kick off the all-day foodfest on the right foot, so be sure to sign up so you don't miss out!  (The newsletter sign up box is located on the right side on CNC's main page.)
I was recently featured on womenshealthmag.com about What It Took to Sculpt Six-Pack Abs! The article says: "It's a lot of work," but paying attention to my macros isn't really all that difficult or time-consuming, especially now that I've done it for so long, and it makes such a difference in my body and how I feel. If you're interested in working with me on a custom meal plan, check out Designed to Fit Nutrition for more info!
Speaking of Designed to Fit, thank you to everyone who entered to win one of our 4-week custom meal plans! Here is your winner:
Katie
Congrats on your new adventure! I just had a baby and am struggling to get meals planned and made!. This would be such a treat!
Congrats, Katie! Please email me at tina@carrotsncake.com to claim your prize!
If we were having coffee this morning, I would also tell you that I made the 5-Ingredient Butternut Squash & Sage Breakfast Casserole from PaleOMG, and it turned out so well. I actually made it TWICE this week because Mal and I blew through the first one. It was so easy to make and deeeelicious! 🙂 There are actually quite a few new recipes that I want to try…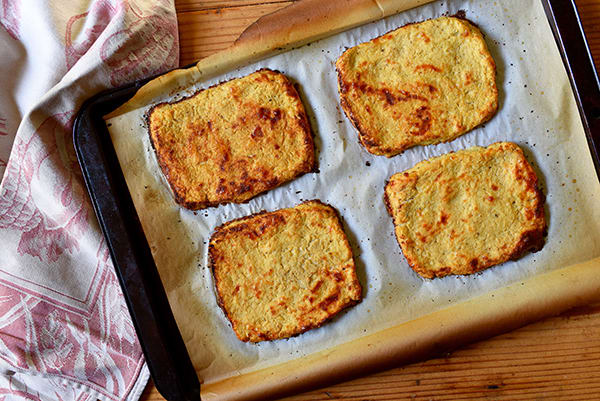 If we were having coffee right now, I'd show you photos of our new master closet. Remember our summer project? Well, it was completed a few weeks ago, and we're IN LOVE. It's so fun getting dressed nowadays, and I can't believe how much extra closet space we have now!
I'd also tell you that I finally got my flu shot. I mean, is something going around right now? I feel like everyone is sick! And I'm going in for Entyvio next week, and I KNOW my doctor will ask if I got my flu shot, soooo, long story short, I swung by the Minute Clinic after CrossFit to get it. It was so quick and easy. I was in and out in, like, 15 minutes. FYI: Did you know the Minute Clinic has a "Hold a Place in Line" option, so you don't have to wait around forever? You just sign up online and let them know why you're visiting. Then, you arrive at your chosen clinic and sign into the kiosk with a special online pre-registration code. It's awesome, especially for those of us with maniac toddlers! 🙂
I'm obsessed with this water bottle (pictured below) fro my friends at CamelBak. Actually, I'm obsessed with this bigger version of it, but Mal snagged it and took it to school with him. Grrrr. It's a good thing I like him so much! Haha! Anyway, this vacuum-insulated bottle keeps liquids cold for 48 hours (even longer if you add ice) and hot for six. I often leave it in my car during long runs, and it's just as cold as it was when I left it. The bottle is actually designed for chugging (love that – haha), so it has a high-flow spout and a cap that fits neatly into the handle to stay out of your way when you're drinking. And it's double-walled design keeps condensation from collecting on the outside of the bottle, so it doesn't make a mess and get everything inside your gym bag/car all wet. I'm a big fan! Mal is too! 🙂
And, finally, I would remind you of my sister and my LuLaRoe fundraiser next week on Wednesday, October 26th to benefit the Crohn's and Colitis Foundation of America (CCFA). It's an all-day, online fundraiser and you just need to be part of my sister's LuLaRoe Facebook page to participate.
If you're not familiar with LuLaRoe, you're in for a real treat! Welcome to your newest addiction! LuLaRoe (LLR) offers skirts, dresses, leggings, and tops for women and girls (and tops for men). The fabrics are super soft and simply comfortable. The prints are bold, bright and fun. Sizes range from XXS to 3XL and girls 2-16. There is truly something for everyone! LuLaRoe has been described as the "Anthropologie of Direct Sales," but don't fear, it's totally affordable!
How the fundraiser/sales work: Become a member of my sister's LuLaRoe group and then check-in frequently throughout the day on Wednesday. The best styles and patterns go quickly and, unlike other direct sales companies, there's no catalog to order from. Once the item is gone, it's GONE, but that's the beauty of LLR. You will have a truly unique piece of clothing at an affordable price. My sister will be available to answer questions throughout the day, so feel free to pop on over to see what her shopping event is all about. And, of course, you'll be benefiting a wonderful cause, one near and dear to my heart, with your purchase! 🙂
Questions of the Day
What's your beverage of choice this morning?
What's up for the weekend?
Have you ever heard of LuLaRoe?
Did you get your flu shot yet?