Hey, hey! Happy Friday!
First things first, if you missed my post about Legacybox yesterday, definitely check it out, especially if you're stumped with what to buy someone on your shopping list this year. It's an awesome gift for people who seem like they already have everything!
Ok, I feel like I'm all over the place today, so here are some "fast facts," which include a bunch of random thoughts, tidbits, and happenings from life lately. Enjoy!
Today is National Cookie Day! And I'm like 99% sure I'll bake a batch later today. I'm thinking Oatmeal Chocolate Toffee Chip. Don't those sound incredible?! People, cookies are going to happen today. It's a fact.
Our Christmas tree is massive this year! It definitely didn't look that huge when we picked it out.
It took us nearly two days to get around to decorating it, but it's finally done!
Speaking of decorating, I rearranged our fireplace mantel at least a dozen times before I decided on this:
I'm one of the lucky ones. I had a check-up with my GI doctor earlier this week. I hadn't met with him in awhile, so he wanted me to come in and touch base about a few things. I'm (*knock on wood*) doing surprisingly well lately in a big part thanks to Remicade, but he still wanted to chat. My doctor told me Remicade only works for 60% of patients and, after a year, it stops working for 20% of them, so I'm definitely one of the lucky ones. I pray that it continues to work for me!
This meme is accurate of my CrossFit life:
Speaking of CrossFit, I was recently quoted in this article: 12 Things I Wish I Knew Before Starting CrossFit.
I've eaten Crock Pot Steel-Cut Oats every morning for the past two weeks straight. It's so darn delicious, seriously filling, and can't be easier to make. I also cooked my first ever pumpkin (you just cook it like any other squash), so I had pumpkin oats all week.
If you like toffee, you will LOVE these Toffee Chips from Trader Joe's. I bought them on a whim and, wow, they are incredible, especially with a hot mug of Candy Cane Lane before bed (aka my new favorite dessert)!
My aunt is selling The Dog Pound again this year. It's a pound of chocolate medallions for the dog lover in your life. You can purchase it from her Etsy shop!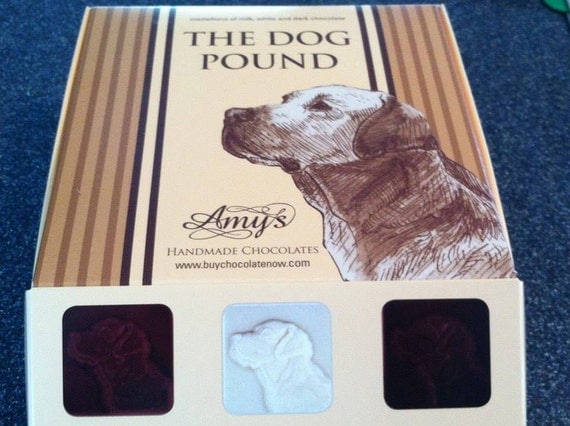 I did my first post-baby workout with a 53-pound kettlebell at CrossFit South Shore yesterday! It was a tough one for sure!
Marylou's Coffee has free shipping from now until December 15th!
Day 3 of 24 Days of Togetherness was "go to a holiday celebration," which we actually already planned for Sunday, so we picked another one and bumped that one to Day 6.
The new Day 3 was "do an anonymous good deed," so Mal and I each did one yesterday. (I know it's suppose to be anonymous, but if you're curious, mine involved a Stop & Shop gift card and his involved hot chocolate.)
Thinking about purchasing something from the CNC shop? Perhaps an "Awesome Average Runner" shirt? You can get 15% off all orders from now through Monday 12/7. Just enter the code MERRY15 at checkout!
Questions of the Day
Finish this sentence: I'm lucky because….