I just wanted to share a really visual for understanding how our metabolism burns macronutrients.
I know many of you (myself included) enjoy the occasional glass of wine… especially now, am I right?!? ⁠But did you know that too much wine, or any alcoholic beverage for that matter, can slow down fat loss? Or even stop it altogether? ⁠⠀
Let me explain. Your metabolism is like a bus. And the foods you eat are passengers waiting to board. ⁠Under normal circumstances, the metabolism will burn anything you've eaten recently first, starting with carbohydrates then moving on to fat. ⁠⠀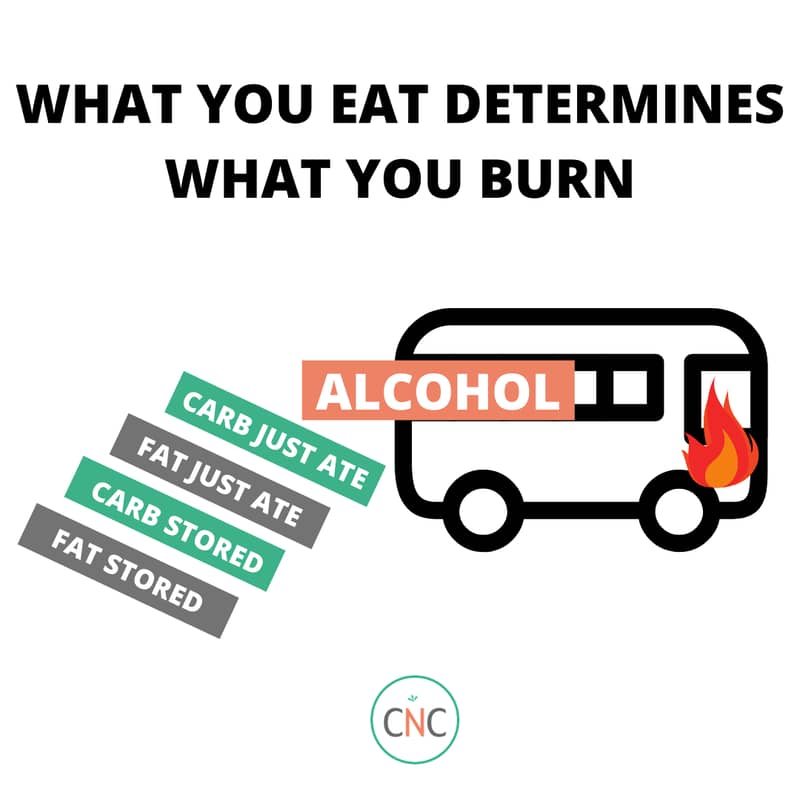 Once the body has burned its way through your most recent meal, it'll work its way on to any stored carbohydrates or fats. This is where fat loss occurs.⁠ However, alcohol (yes, even that delicious mommy wine you're dreaming about having this evening) gets priority boarding.⁠ That means it's burned off before absolutely everything else.⁠ Sounds like a good thing, right? Well… ⁠⠀
⁠What it actually means is that the stored carbohydrates and fats, the ones you NEED to burn off in order to see the results you're working towards, get pushed to the back of the line.⁠ That means hitting your fat loss goals will take even longer.⁠⠀
So, while I'm definitely here for a little wine from time to time, too much, too often can definitely derail your results in a major way. The choice is yours.⁠
Curious to learn how macro-based nutrition and flexible lifestyle coaching can fit with your favorite foods and drinks (!!), CLICK THIS LINK to read all about it!