Greetings from high in the sky somewhere over Nebraska! I'm on my way to Los Angeles right now, and I'm using the very expensive in-flight internet to blog. (Frickin' $17.95 for internet? Jeez, Louise. I almost didn't buy it, but, hey, it's for my job, right? Plus, I like blogging and it keeps me entertained.)
Breakfast
Once again, we had a nearly-empty jar of nut butter in the house, so I made Overnight Oats in Jar for breakfast. (I'm telling ya, we I plow through nut butter like it's our my job!) In the mix: rolled oats, Greek yogurt, sliced strawberries, chia seeds, and sliced almonds. I love this as a summer breakfast. So good.
As I ate my breakfast, Murphy watched me very closely. (I can't even look at this picture without laughing! Haha!) I guess I wasn't eating fast enough because he looks really annoyed that he had to wait to lick the jar. Pugs are so impatient when it comes to food.
After breakfast, I poured myself an iced coffee (in my new pug travel mug from Julie) and then took Murphy for a walk. I was planning to just buy an iced coffee at the airport, but Mal bought home a bag of Hazelnut Cream the other day, and I really wanted to try it. As expected, it was delicious. Mal said Fresh Market has bins and bins full of fun coffee flavors like tiramisu, red velvet cake, and chocolate volcano, so now I want to take a trip there to check it out myself. (Many thanks to those of you who tipped us off to the Fresh Market coffees!)
With iced coffee in hand, I attempted to take Murphy for a walk. I have no idea why he resisted so much""he usually loves his morning walk""but the first 5 minutes were a real struggle. Stop, go, stop, go. He's so stubborn sometimes. Maybe he was mad at me for leaving to go to California?
After our walk (the rest of it went fine), I gathered up my things, said goodbye to Murph, and then Mal drove me to the T (aka subway), so I could take it to the airport to catch my flight.
Snack
On the ride to the airport, I snacked on some Sweet Potato Wedges that I brought from home. I planned to eat them later in the day, but when you're hungry, you're hungry.
When I finally arrived at the airport, I was still hungry, so I bought a banana to snack on. I guess breakfast failed me big time this morning.
Lunch
On the flight, I did a little work and then ordered lunch from Virgin America's in-flight entertainment system. (FYI: I'm a tad obsessed with this airline. It's so fun""and flying it to California makes the trip even more amazing!) I had the Roast Beef Banh Mi Wrap, which was made with roast beef wrapped in a lemon cilantro tortilla with pickled carrots, onion, zucchini, red bell pepper, green cabbage, and spicy black bean hummus. Holy yum! I pretty much devoured it since traveling always makes me so hungry. (Is that weird?) There was also a small piece of dark chocolate in the package for dessert. Perfect.
Wondering what else I typically eat when I travel? Check out my recent post on Trading Up Downtown.
Besides the food, another reason why this flight is so awesome: the free middle seat in my row. It's a packed flight, so it's probably the only free seat on the whole flight. I don't know why this makes me so happy, but it does.
Feel Great Weight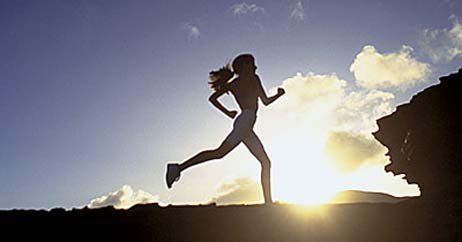 Question of the Day
Which seat do you prefer: aisle, middle, or window?
See ya in sunny California!
P.S. This video made my week: Share It Maybe. Please watch it. It's guaranteed to make you smile!