This weekend, I'm offering ALL of my workout programs at ridiculous prices!!⁠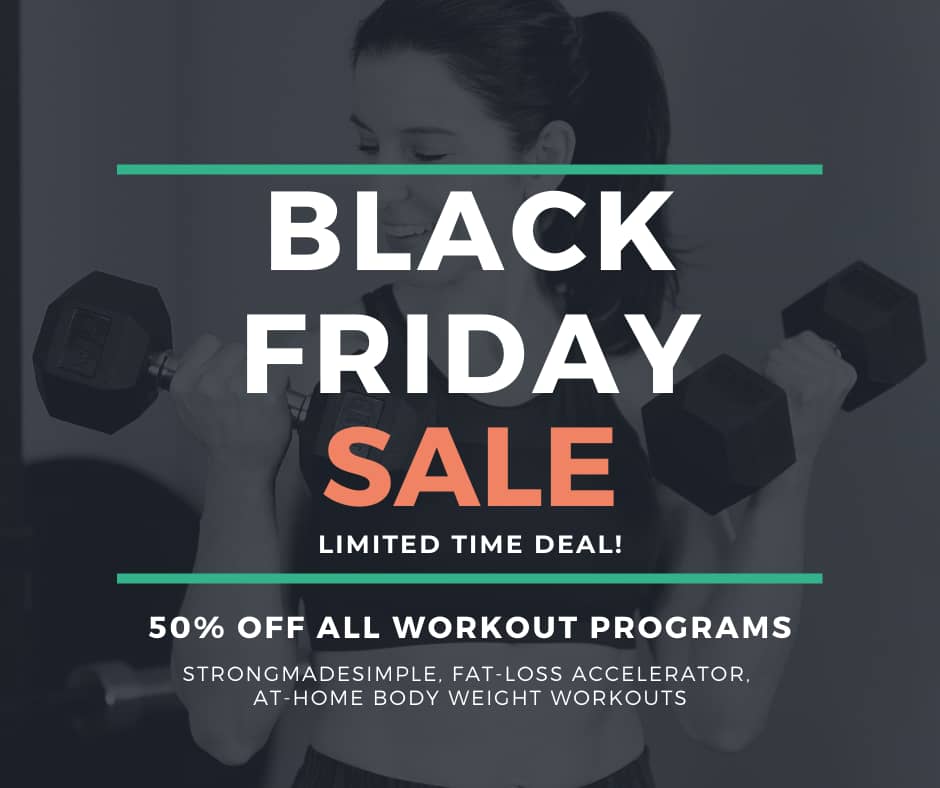 LIMITED TIME BLACK FRIDAY/CYBER MONDAY DEAL
There is no time like now to get your hands on my at-home fitness programs! My goal was to lower the barrier of entry by offering these programs at a steal of a price so you can start working toward your goals without money being an obstacle. Fitness has never been so affordable!!
Don't feel like starting a new workout program during the holidays? No worries, I totally understand. Once you purchase any of the featured workout programs, you immediately get access to all of the materials and they never expire, so they're ready to start when you are! Start now or at the new year!
⁠
Click HERE to take advantage of 50% OFF my top fitness programs now through 12/1. ⁠
This discount is only available for a limited time, so don't wish you had taken advantage of it!
⁠
Let's take the excuses off the table, get moving, and make 2021 our best year yet! ⁠