Today is the day! Applications are OPEN for 1:1 coaching and hormone testing in 2022!
CAN YOU RELATE?

​
You've fallen "off the wagon" and vowed to get "back on track" one million times in the past – only to end up right back where you started: You are frustrated and overwhelmed with all of the conflicting diet and nutrition info out there.
Should you try intermittent fasting or carb cycling?
What about the keto diet or Whole 30?
Does fruit have more sugar than a Snickers?!
(For the record… no. Just no.)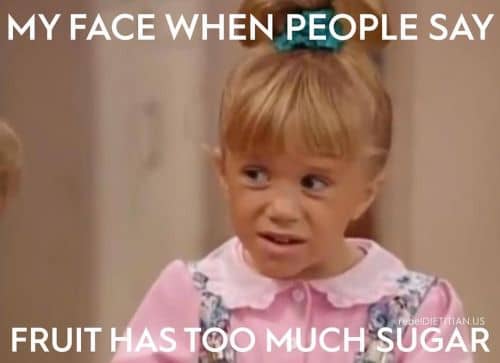 Maybe you've tried ALL of the diets, but nothing has "stuck" for more than a few weeks because you lose motivation. You know "what to do" when it comes to your diet, but end up falling into old habits. You need accountability to just DO the thing already and save yourself from self-sabotage!
We get it. We truly do.
We're a whole health coaching team that believes your results and health come from so much more than just food and exercise, and what YOU need is individual and different than what someone else might need.
We use a macro-based approach and tailor your targets with your individual goals and lifestyle in mind. While some nutrition coaches send you off, out on your own, with a macro prescription, we look at the whole picture – everything from daily habits, biofeedback, and exercise to hormones, stress, and sleep – and you'll receive ongoing support and accountability all along the way. It's like having your own personal nutrition coach right in your back pocket!
---
HOW IT WORKS
At Carrots 'N' Cake, we have two different options for 1:1 coaching:
Macro Coaching

Hormone Testing + Coaching
Macro Coaching is best for women who have tried ALL.THE.THINGS, but haven't yet reached their long-term body composition goals. If you've been dieting for what seems like forever and you're totally confused (and frustrated) about how much food and exercise is appropriate to achieve your goals, this option is for you!
Hormone Testing + Coaching is for women who struggle with symptoms of hormonal imbalance and believe it might be preventing them from losing weight. Learn all about the Dutch Test [CNC Podcast] HERE. Please note: If you are currently taking hormonal birth control (i.e. Pill, IUD, etc), hormone testing isn't the best option because the Dutch Test doesn't detect synthetic hormones and the results would not be helpful to you. Please consider Macro Coaching instead.
APPLY FOR 1:1 COACHING AND HORMONE TESTING
---
Not sure which coaching option is best for you?

Step 1

: Please listen to this

PODCAST EPISODE

all about the difference between the two coaching options.

Step 2:

Schedule a discovery call. The cost of a discovery call is $99 as we only want serious applicants to apply. Once you submit your payment, you will receive a link via email to schedule your call.​ Please note: If you end up enrolling, the cost of your discovery call will be applied to your coaching program.
Step 3

: Send us a message at info@carrotsncake.com, but please note if you'd like to do hormone testing, you need to schedule a call with Tina.

If you

know

you'd like to sign up for macro coaching, you can do so

HERE

(a discovery call is

not

required).
Please note: This is a 6-month transformation, and it's the most deep-dive program we offer. We keep our client roster small to ensure you receive personalized attention in order to help you achieve your health goals. Please only apply if you are ready to make a "hell yes" commitment to the process.
We are so excited to help you really, truly make a change in your health and feel incredible in 2022!
P.S. Check out our past client results and testimonials HERE!